Car Accident Lawyer in Modesto, CA
Pursuing Maximum Compensation for Car Accident Victims Since 2012
Car accidents can be devastating, both physically and financially. Motor vehicle collisions can result in life-altering, catastrophic injuries, extensive property damage, not to mention mental trauma. If you were involved in a serious car accident, you need to take immediate action to protect your interests and secure the compensation you deserve.
The experienced legal team at the Law Offices of Dean Petrulakis have more than two decades of experience handling car accident cases, and during that time our Modesto car accident attorneys have successfully obtained compensation for countless clients. Since 2012, we have represented injured clients throughout the Modesto area, and we want to help you as well.
To learn more about how an experienced Modesto car accident lawyer can help you and your case, call the Law Offices of Dean Petrulakis today at (209) 528-0404.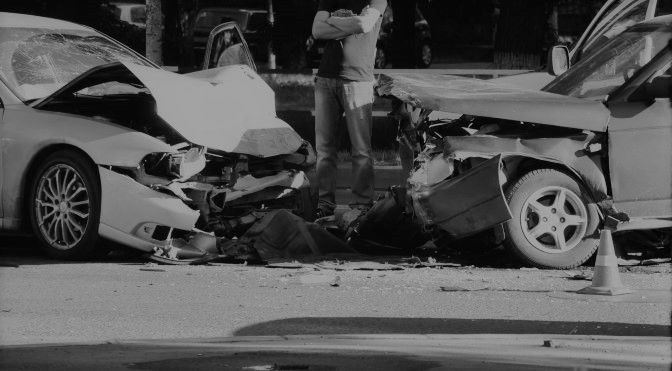 A number of factors need to be taken into consideration when determining liability after an accident, and at the Law Offices of Dean Petrulakis, we stand ready to ensure that each of our clients receives the attention they deserve. At our firm, we begin every case with the creation of a personalized strategy to meet the needs of each client's unique situation.
our Modesto car accident lawyers can help
When you work with our firm, we will conduct an investigation to uncover the details of your case and determine who could be at fault for your injuries. Even if you have been hit by an underinsured or uninsured driver, we work one-on-one with each client and focus on understanding the scope of the entire case to construct a more effective legal strategy.
We can review:
Police records
Witness statements
Insurance findings
Medical evidence
to ensure we leave no stone unturned.
What are the Most Common Causes of Car Accidents in Modesto?
Common car accident causes include:
Mechanical failure
Dangerous traffic design
Hazardous weather conditions
Poor road maintenance
Depending on the nature of the accident, you may suffer any number of severe or minor injuries. In a head-on collision, for example, the driver might hit their head on the steering wheel and collide with the door, in which case they could suffer a head injury, whiplash, and perhaps internal injuries or broken bones.
Each car accident is unique, and the resulting injuries can vary. In any case, if the accident was caused by someone else's negligence or mistake, you should pursue legal action to obtain the compensation you deserve.
How Much Can You Get From A Car Accident settlement?
The amount of compensation you are eligible to recover after a car accident depends on several factors.
You may be entitled to compensation for:
Current and future medical expenses
Loss of current and future wages
The impact of a permanent disability
Pain and suffering
If you or a loved one has been injured in an automobile accident in Modesto, contact our experienced personal injury attorneys to help get you the compensation you deserve. Our experienced legal team can guide you through the process of getting the recovery you deserve.
What are Some of the Most Common Car Accident Injuries?
Common car accident injuries include:
Broken bones
Bone fractures
Contusions
Lacerations
Internal injuries
Strained and sprained muscles
Whiplash neck injuries
Traumatic brain injuries
Spinal cord injuries
Following an accident, it is important that you seek immediate medical attention, then contact a Modesto car accident lawyer from our firm as soon as possible.
5 Things Not to Do After a Car Accident
Don't argue with the other driver about who caused the accident.
Don't verbally admit to or sign anything regarding fault.
Don't talk to the other driver's insurance company. Refer them to your car accident lawyer in Modesto.
Don't accept a settlement from the insurance company that is less than what you deserve. Always consult your car accident attorney in Modesto before you accept any offers.
Don't authorize any repairs until the insurance adjuster inspects the vehicle and sees the extent of the damage.
No matter how minor your accident appears, you should always contact police after a crash. Police reports can verify your statements and provide additional evidence to support your insurance claim.
ReAd More On Our Blog!
Our personal injury blog offers more insight and answers to common car accident questions:
Let the Law Offices of Dean Petrulakis Help You
Unlike other firms that may treat you like just another file number, our team takes the time to get to know you and your situation. We can create a personalized a strategy to address your injuries and accident and aggressively pursue maximum compensation for damages.
Our team can also help connect you with the doctor of your choice, help you recover lost wages, and provide repairs for your vehicle at no cost.
If you were involved in an accident, do not hesitate to contact our Modesto car accident attorney from the Law Offices of Dean Petrulakis as soon as possible!